Representing Clients in Negligent Security Cases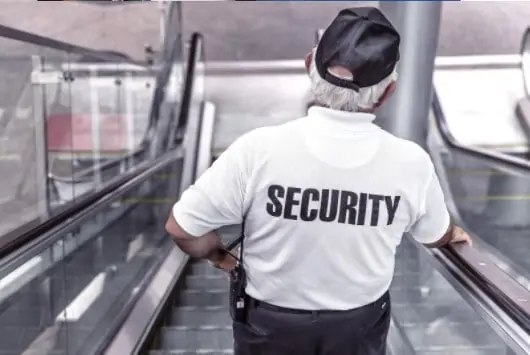 These types of accidents fall under the realm of premises liability and occurs when a property owner fails to provide proper security in a place that is known to be unsafe, such as a parking garage, ATM, mall parking lot, dark alley, or other known hazardous area. An example of this would be if multiple thefts, assaults, rapes or even murders were committed by third parties on the same property, then the property owner is responsible for taking certain security precautions. When they fail to meet these requirements and you or a family member is injured, the property owner and other responsible parties should be held responsible.
If you or a family member was attacked, violated, or injured because of negligent security, reach out to a Fort Lauderdale negligent security lawyer at Ginnis, Krathen, & Zelnick, P.A. immediately. We have years of experience handling premises liability actions, including negligent security cases and we pride ourselves on our ability to give each client the time and attention they need while aiding them in getting the reimbursement they deserve.
Schedule a free consultation with one of our negligent security attorneys in Fort Lauderdale at (954) 905-4600 or contact us online today.
Examples of Negligent Security
There are a variety of different ways an apartment complex, store, or workplace can fail to maintain proper security measure:
Failing to install, monitor, or keep security cameras in working order
Failing to post proper warning signs in hazardous areas
Failing to retain a properly-trained security patrol
Failing to properly light up dark areas at night
Failing to install an emergency alarm system to alert emergency responders
Failure to respond to an emergency call or security alert
Unsure whether your accident was a result of poor security? Discuss your accident with our negligent security accident lawyers in a complimentary case evaluation.
What is "Foreseeability of Harm" in a Negligent Security Case?
"Foreseeability of harm" in regards to negligent security means that the victim must prove that the defendant should have reasonably known that their act of negligence could result in someone else's injury. For example, if an apartment owner failed to install smoke detectors in their apartments, they should expect that this could potentially lead to burn or smoke inhalation injuries for tenants who do not receive an alert when there is a fire in their home.
In most cases, the injured party must prove foreseeability of harm in order to win compensation for their injuries.
What Do Negligent Security Attorneys Do?
A negligent security lawyer in Fort Lauderdale should have the experience and access to resources necessary to assist you in getting the reimbursement you deserve. A great deal of investigation into the history of the property, security measures (or lack thereof) taken by the property owner, how the assault occurred and who was responsible is required to prove a negligent security case. Having a premises liability negligent security lawyer on your side who has handled cases such as yours and achieved results is crucial.
When you call Ginnis & Krathen,P.A., you will speak with an experienced negligent security lawyer who has successfully represented clients in all realms of premises liability, including negligent security. You will be given personal time and care; you will be guided through the legal process and you will be treated with the utmost respect.