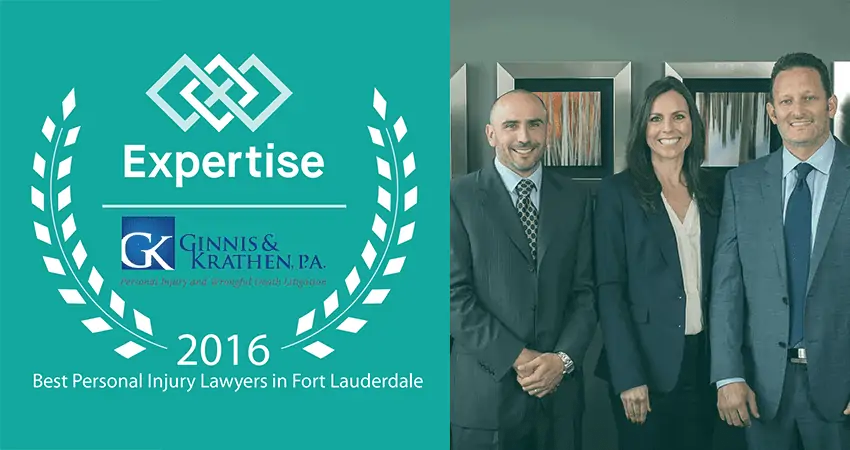 2016 has been a busy year for us. We were highlighted in a Daily Business Review article for setting a $1.35M drunk driving case for the estate of the victim, and just recently we were chosen as one of the top personal injury firms in Fort Lauderdale by Expertise. With almost 300 personal injury law firms in Fort Lauderdale alone, that we were singled out in the top 19 among all those firms is very humbling.
Expertise's goal is to connect people with the most qualified experts in each local market. To do this, they go through more than 25 variables across six categories and hand-pick the best professionals in each market and each city.
Below are the criteria that they go through to pick their professionals:
Reputation: A history of delighted customers as a signal of outstanding service.
Credibility: Building customer confidence with licensing, industry accreditations, and awards.
Experience: Masters of their craft, based on years of practical experience and education.
Availability: Consistently approachable and responsive, so customers never feel ignored.
Professionalism: Providing customers a seamless experience both online and off.
Engagement: Actively engaged with their customers across a number of platforms.
If you would like to learn more about their criteria for measuring their top picks, you can visit their website. If you would like to learn more about Ginnis Krathen P.A., you can contact us today. We offer free case evaluation consultations and our boutique model means you are always working closely with our attorneys and get the care and attention you deserve.